Screening Mammogram Guidelines for Breast Cancer
The Mary Washington Regional Cancer Center's breast cancer clinical team has come to a consensus on screening mammogram recommendations after reviewing guidelines from several professional medical societies including the American College of Radiology, the Society of Breast Imaging, the American College of Obstetricians and Gynecologists, and the American Society of Breast Surgeons. Since screening guidelines for mammography can vary and sometimes provide conflicting information, our specific recommendations are as follows:
Screening recommendations for women who are at average risk for breast cancer
Annual screening mammograms should start at age 40.
Mammogram screening should continue annually if a woman is expected to live another 5-10 years.
Self-exams should be considered based on a woman's comfort and level of anxiety.
Annual exams by doctors should start at age 21, or earlier if a woman experiences any symptoms.
The Mary Washington Healthcare Regional Cancer Center breast care clinical team is accredited by the American College of Surgeons. This team consists of radiologists, surgeons, oncologists, certified mammography technicians, radiation therapists, cancer nurse navigators, genetic counselors, nutritionists and rehabilitation experts.
The Imaging Center for Women, a partnership between Mary Washington Healthcare and Radiologic Associates of Fredericksburg serves as the patient gateway to our breast care program and has received the highest level of certification from the American College of Radiology and is a Breast Imaging Center of Excellence.
Every dedicated member of our team provides the latest treatment options, emotional support, and education to their patients. At all times, screening and treatment decisions are based upon review and study of scientific literature, years of experience, and a sincere concern for our patients' breast health.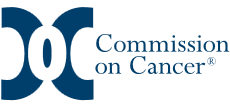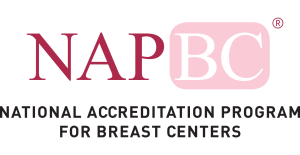 Mary Washington Healthcare Regional Cancer Center
1300 Hospital Drive
Fredericksburg, VA 22401
540.741.1236