Ask the Experts: Lung Cancer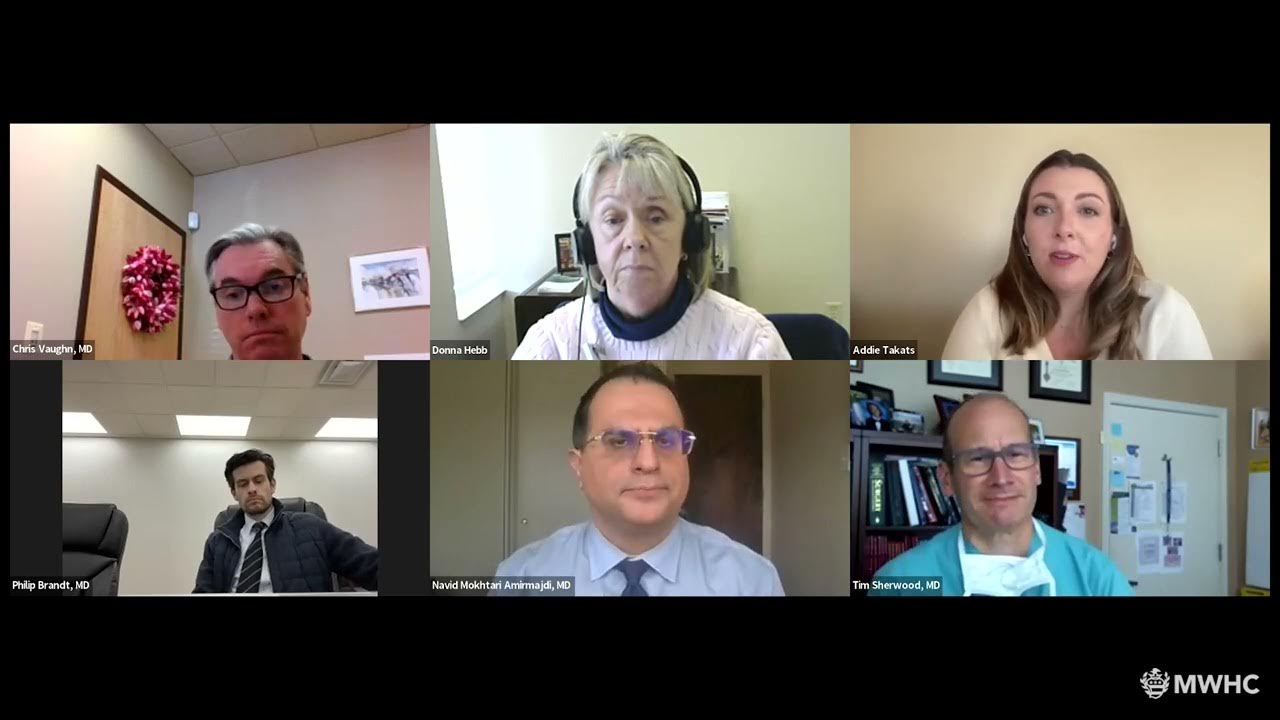 About this Video
We held an "Ask the Expert" event on Facebook Live focused on lung cancer. A panel of experts shared helpful information about lung cancer screening, diagnosis, and treatment.
Our panelists included:
Timothy Sherwood, MD, Mary Washington Virginia Cardiovascular and Thoracic Surgery
Philip Brandt, MD, Virginia Oncology Care
Christopher Vaughn, MD, Hematology-Oncology Associates of Fredericksburg Inc
Navid Mokhtari Amirmajdi, MD, Northern Virginia Hematology Oncology Associates, P.C.
Donna Hebb, RN, Cancer Nurse Navigator, Mary Washington Healthcare Regional Cancer Center
This is a recording of the event from November 29, 2022.
Use the video progress bar to select a chapter with the topic of your interest, or click "Watch on YouTube" then click a time stamp in the description to jump to a question or discussion section.
⏱ Timestamps ⏱
00:00 Intro
01:30 Lung cancer overview and importance of screening
03:30 Symptoms that require diagnostic screening
05:20 Stages of lung cancer and treatment
06:23 Non-surgical treatment for lung cancer
09:09 Recovery from surgical treatment
12:04 Prevalence of lung cancer in our area
15:00 Cancer nurse navigators
16:37 Next steps after abnormal screening
18:12 Importance of screening even when asymptomatic
20:35 Secondhand smoke
21:49 Lung cancer prevention
22:20 Total pack years calculation
24:28 E-cigarettes