Ask the Experts: Breast Cancer - Mary Washington Healthcare Regional Cancer Center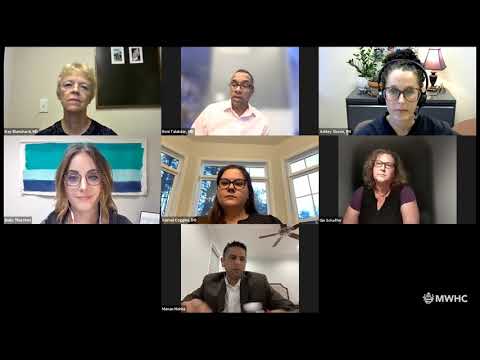 About this Video
Our team of Mary Washington Healthcare experts hosted a live Q&A session with our community to talk about breast cancer
Our team of Mary Washington Healthcare experts hosted a live Q&A session with our community to talk about breast cancer. Click "Watch on YouTube" to use timestamps to select a chapter with the topic of your interest, or click a timestamp in the YouTube video description to jump to a question or discussion section. Clicking the arrow next to the chapter name will open a panel on the right with all chapters displayed.
For more information, visit cancer.mwhc.com.
Topics:

00:00 Intro
01:22 Breast cancer screening
02:57 Breast cancer risk factors
06:18 Breast cancer surgery
10:33 Breast cancer surgery recovery
11:44 Breastfeeding after breast cancer
12:40 Medical oncology and breast cancer
14:53 Chemotherapy
16:55 Physical medicine and rehab
18:29 What is rehab?
19:36 What is integrative medicine?
22:13 Cancer Nurse Navigators
23:57 Resources at the Regional Cancer Center
24:42 Accreditation
27:04 Can I get a screening mammogram younger than 40?
28:02 What if a patient doesn't have insurance?
28:46 Side effects of chemo and radiation
33:37 Long term breast cancer survival
35:38 Genetic testing for the BRCA gene
36:09 Lymphedema treatment
38:21 I'm nervous to get a mammogram
40:15 Advice for newly diagnosed breast cancer patients
42:45 Can men get breast cancer?