MWHC Top 10 in 2022
As 2022 winds down, come take a walk down memory lane with us as we highlight just a few of the ways Mary Washington Healthcare and our community partners worked to meet our mission to improve the health of the people in the communities we serve. Spoiler alert: don't miss the NICU babies at the bottom of this post!
#10 Ask the Experts
We held five Ask the Experts events on Facebook in 2022, bringing expert medical advice and the latest news on technology and health screenings to our viewers. This year we covered topics such as lung cancer, labor and delivery, and preventing knee injuries in teenage athletes. Watch the whole playlist on Facebook or YouTube.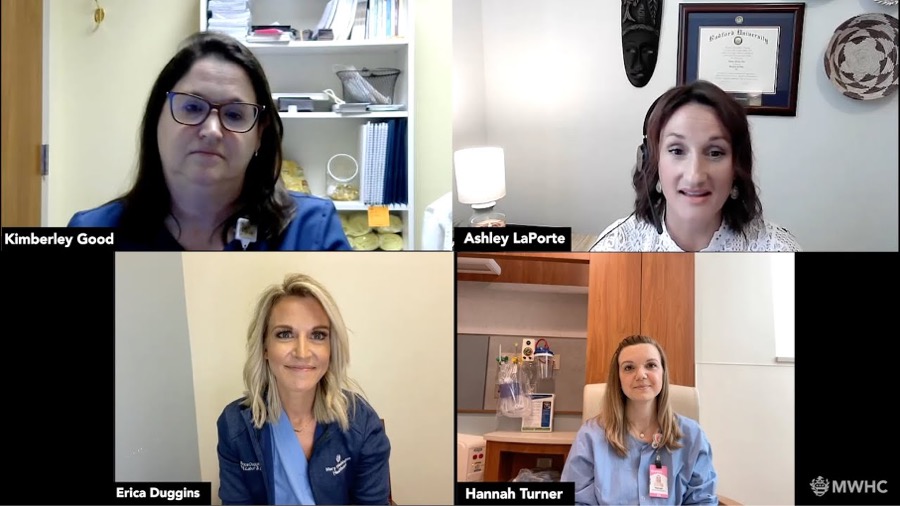 #9 New Tech at the Regional Cancer Center
The MWHC Regional Cancer Center added two new technologies to improve radiation treatment for patients. The first arrival was the TrueBeam Linear Accelerator which features real-time imaging tools allowing clinicians to "see" the tumor they are about to treat with accuracy measured in submillimeters. Also added to the radiation oncology toolbox is ExacTrac, which enables physicians to deliver more precise treatment that adapts to minor movements, tracks the patient's breath hold, and minimizes potential treatment errors. This more precise treatment minimizes radiation damage to normal heart and lung tissue.
#8 Community Benefit and Grants
By the end of 2022, the Mary Washington Hospital and Stafford Hospital Foundations will have given over $50 million to community health efforts which includes $1.4 million in grants to local non-profits providing healthcare access, affordable housing, and mental health services. We are proud to be part of such a giving community.
#7 Community Baby Shower
The Stafford Hospital Community Baby Shower returned after a two-year hiatus! We were so excited to welcome hundreds of new moms and moms-to-be, along with their extended families, to learn about services available to families in our region.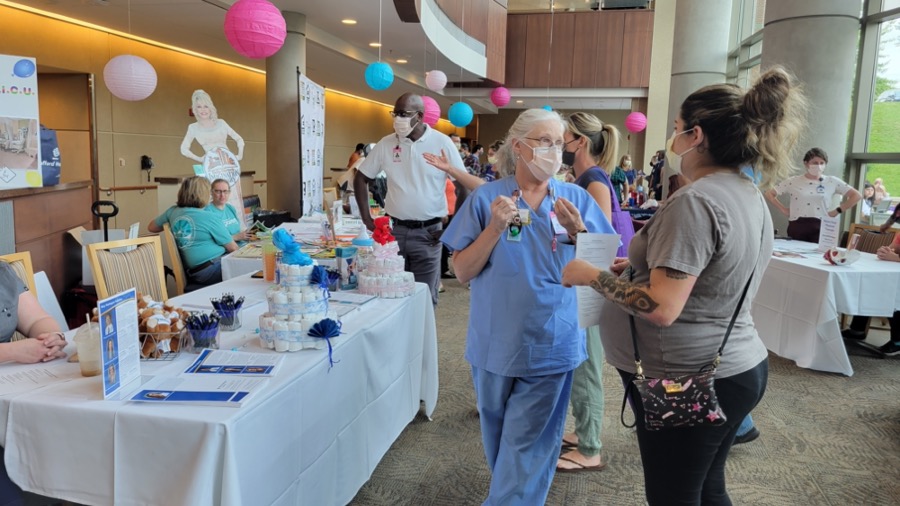 #6 Graduate Medical Education Comes to Fredericksburg 
Mary Washington Healthcare is excited to welcome our first classes of internal medicine and family medicine residents to MWHC beginning summer 2023. Both programs earned Accreditation Council for Graduate Medical Education accreditation this year and are now open for applications. The internal medicine program has already received over 2,400 applications!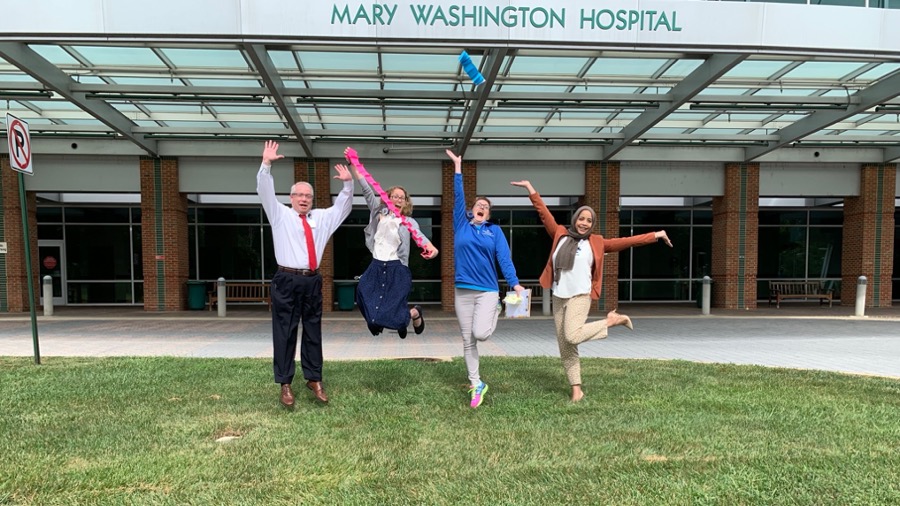 #5 EMS Night Out and Rock the Rescue
MWHC hosts monthly virtual EMS night out training for local EMS providers. In July, EMS Night Out headed to the river for our first annual Rock the Rescue event. The EMS teams had training covering river and helicopter rescues, while hundreds of community members got trained in STOP THE BLEED. Stay tuned for information on the next Rock the Rescue coming in 2023!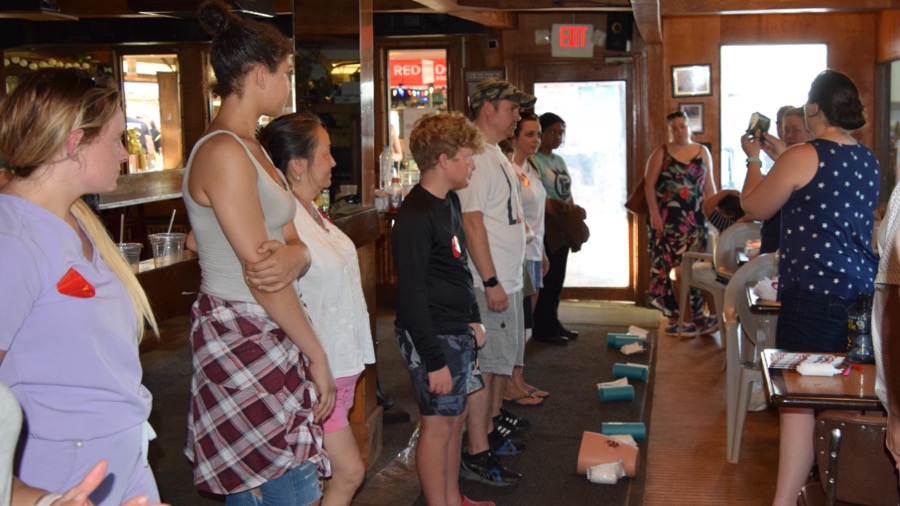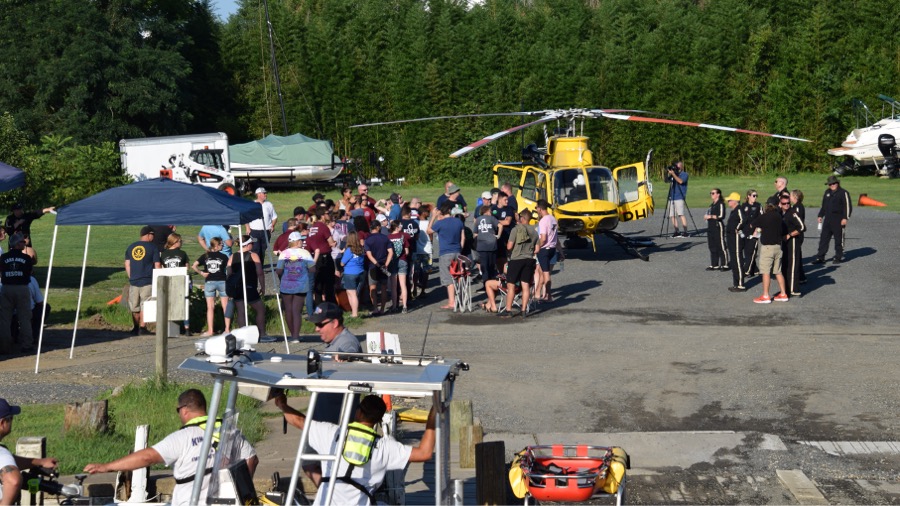 #4 Healthgrades Five-Star Distinction
Once again, Mary Washington Hospital earned Five-Star Distinction for Total Knee Replacement and Five-Star Distinction for Total Hip Replacement from Healthgrades. This means your joints are still in the best hands possible!
#3 More Specialties to Serve You
Our family grew to serve yours better with new specialties of pediatric therapy, outpatient behavioral health, and two additional orthopedics locations. Coming in 2023: our family medicine and internal medicine residency clinics where our resident doctors will train under experienced physicians.
#2 Moxi the Robot
You may have seen Moxi rolling around the hallways at Mary Washington Hospital, or maybe you've just seen her videos and photos on our social media channels. We now have four Moxi robots making deliveries all over the hospital. Since February 1, Moxi has rolled 395.6 miles, making 17,043 deliveries, working 8,785 hours, and saving us 1.15 million steps!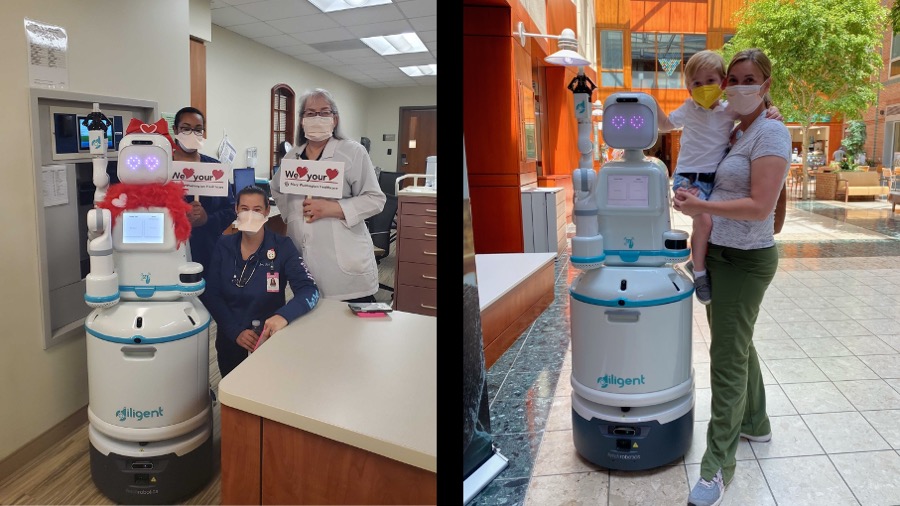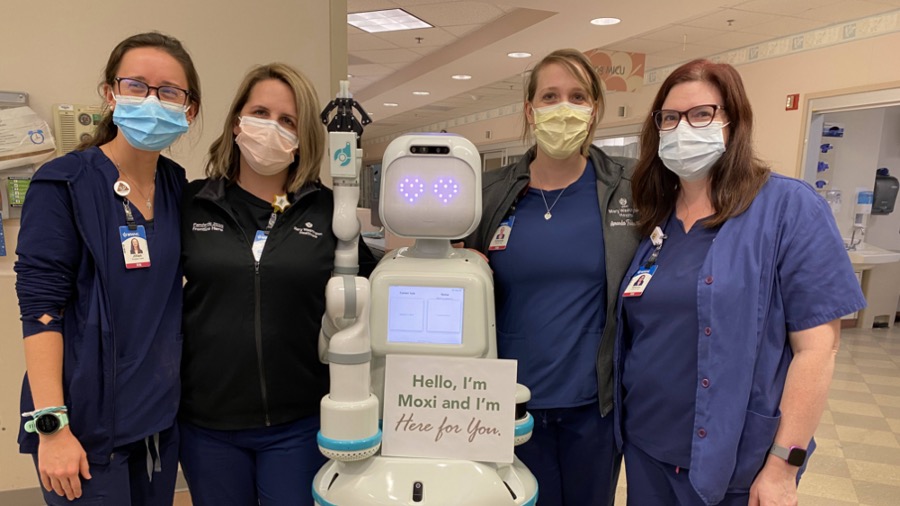 #1 Babies, Babies, and More Babies!
And finally, our social media stories you loved the most were (once again) photos of the sweet babies in our Level III NICU at Mary Washington Hospital and the Level II NICU at Stafford Hospital. Here are a few of our favorites:
*All photos are for artistic purposes only. They do not reflect AAP Safe Sleep Recommendations.*