Advanced Cardiac Care at Mary Washington Hospital: Randy Powell's Story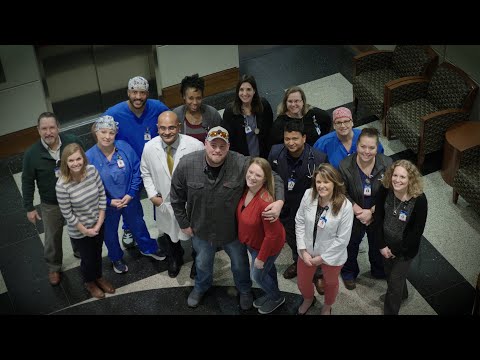 About this Video
Advanced Cardiac Care at Mary Washington Hospital: Randy Powell's Story
Randy Powell started having chest pains and numbness just a few days before his first wedding anniversary. He drove home from work and asked his wife to bring him to the hospital. But not just any hospital.
He told her, "Make sure we go to Mary Washington. What if it's my heart?"
Randy knew that Mary Washington Hospital was named a 50 TOP Cardiovascular Hospital in 2019, and he knew he would get the best care right in his backyard.
Randy had two procedures to place four stents in his heart, and he is back to enjoying life with his wife. He is eternally grateful to the whole cardiac team at MWH for saving his life, and he is not surprised that MWH has once again been named a 50 TOP Cardiovascular Hospital for 2020.
Learn more about advanced cardiac services at Mary Washington Healthcare by visiting http://heart.mwhc.com.