Event Details
Light Up a Life
Categories:

Virtual Event
About This Event
Details:
Light Up a Life FAQs
Each luminary is $25. (There are additional sponsorship opportunities available.)
To purchase a luminary and view sponsorship opportunities, please visit our Light Up a Life event page. Luminaries must be purchased by November 12, 2021, in order for your loved one's name to be included on display in the Mary Washington Hospital atrium area. You may also consider purchasing a sponsorship which includes luminaries. Sponsorship information can also be found on the event page.
What Is Included in My Donation?
We will light a luminary in honor of your loved one and their name(s) will be read out loud the night of the virtual event. Their name will also be included in our display in the Mary Washington Hospital atrium area after the event.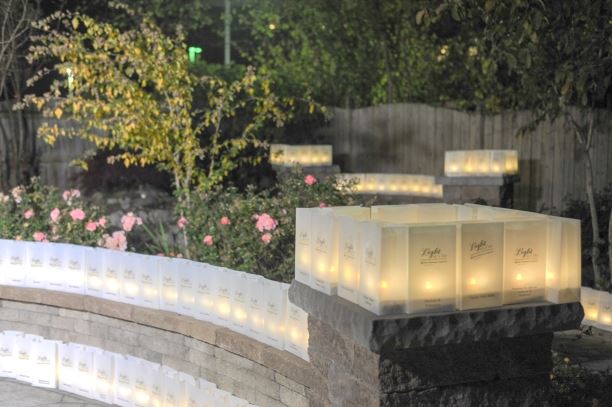 Where Will the Illumination Take Place?
Due to current community health conditions, we will hold the Light Up a Life Illumination virtually on Facebook. It continues to be important for us to acknowledge the grief we may be feeling and honor those who have impacted our lives. We hope that you join us virtually as we illuminate our MWHC Grief Support Bereavement Center, Harbor House, and live stream the event on Facebook Live at 6:00 p.m. on November 18, 2021. There will be a moment of reflection and the names of those honored are read aloud.
How Can I Help?
At a time when we feel helpless and powerless about so many things, including death, it's important to focus on what we can do. Purchase a luminary for someone else's loved one. Let them know that you, too, are thinking about and missing them. Stop by Harbor House's Memorial Garden for a moment of peace or reflection.
Grief does not stop in the midst of a pandemic but we are having to grieve together in new ways. If you would like to support our complimentary grief support programming, please consider a Lightning Bug Sponsorship. You will receive a luminary, and the majority of your donation will go benefit grieving children and families in our community.