Event Details
FREE Prostate Screening
Categories:

Regional Cancer Center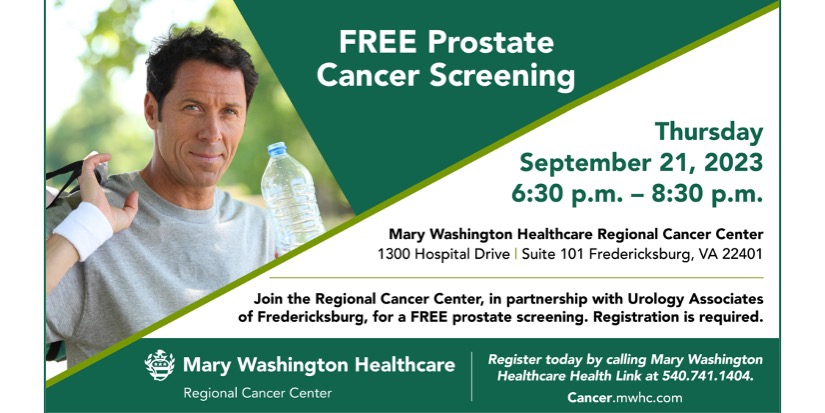 About This Event
Details:
Join the Regional Cancer Center, in partnership with Urology Associates of Fredericksburg, for a FREE prostate screening. Registration is required.
Thursday, September 21, 2023, 6:30 p.m.–8:30 p.m.
1300 Hospital Drive, Suite 101
Fredericksburg, VA 22401
This screening is open to men ages 50–69 and men younger than 50 who are considered high risk*.
Screenings are performed by a board-certified urologist and include a PSA (prostate-specific antigen) blood test.
This screening is not available to men who are currently under the care of a urologist or have been diagnosed with prostate cancer.
Register today by calling Mary Washington Healthcare Health Link at 540.741.1404.
*Family history of Prostate cancer
*African American